Answers, advice, and recommendations from the publisher of Airstream Life magazine.
Maintaining and enjoying your Airstream is a lifelong pursuit. This How to Airstream blog delivers accurate, practical guidance from the lessons we've learned during 17 years (and counting!) of Airstream travel, full-timing, trailer restorations, and the management of 27 major Airstream events such as Alumapalooza.
Our How to Airstream blog answers questions such as –
Got a "How to" question about your Airstream?
Send it and we'll do our best to give you an answer. It may also become a future post.
See you on the road,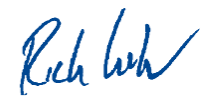 Publisher, Airstream Life magazine
Founder, Airstream Life Store