If I had to pick, I'd say that Fall is my favorite season for Airstream travel, no matter where I am in North America. The air is less humid and the mornings are crisp, the leaves are changing, and the summer crowds have gone back to school and work. It's an ideal time to spot wildlife, explore in the middle of the day without dreadful heat, and cook outdoors.
Those of you in extreme northern or high-altitude areas might find campgrounds closing in mid-October, or but otherwise it's fun and easy to camp in the late Fall with just a few simple preparations. Here are some of my favorite national park destinations for this season (along with tips to make your experience better):
EASTERN US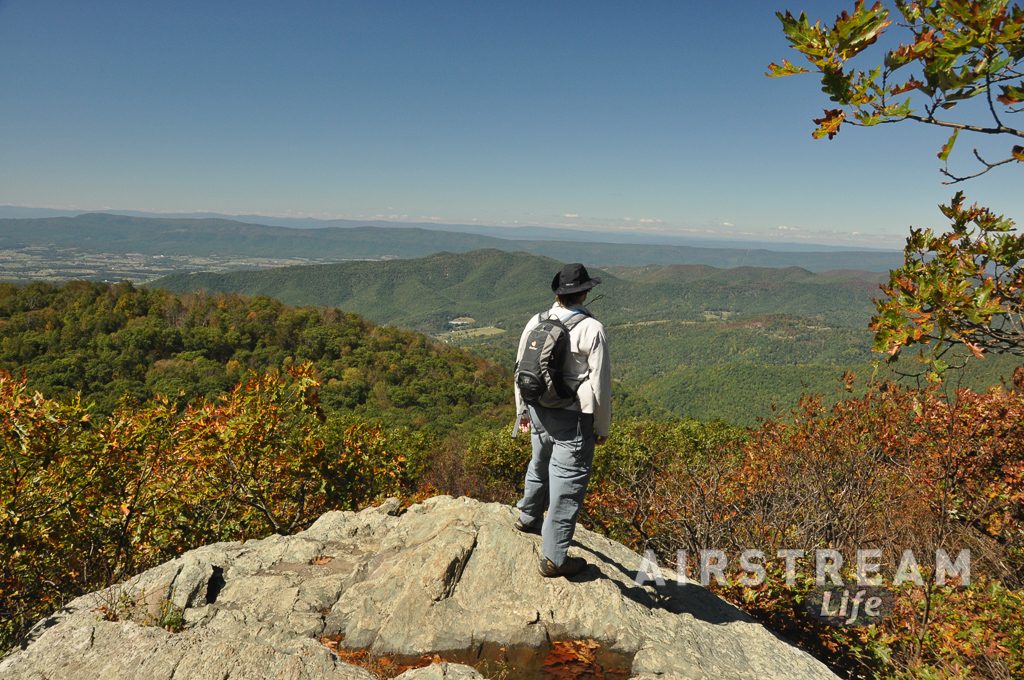 Shenandoah National Park in Virginia has the advantage of being beautiful and convenient to large cities on the east coast. Its slightly higher altitude means it gets fall foliage a little earlier than the Shenandoah Valley region, and hiking in the forests can be a sublime experience. On my last trip with Bert Gildart we spotted a bear cub racing down a hillside, historic old cabins, and stood on high rocky precipices with stunning views.
As with most of these destinations, late Fall weather can be changeable, and a heavy fog is just as likely as clear blue skies, so be ready for anything.
For more on this park, see this blog entry.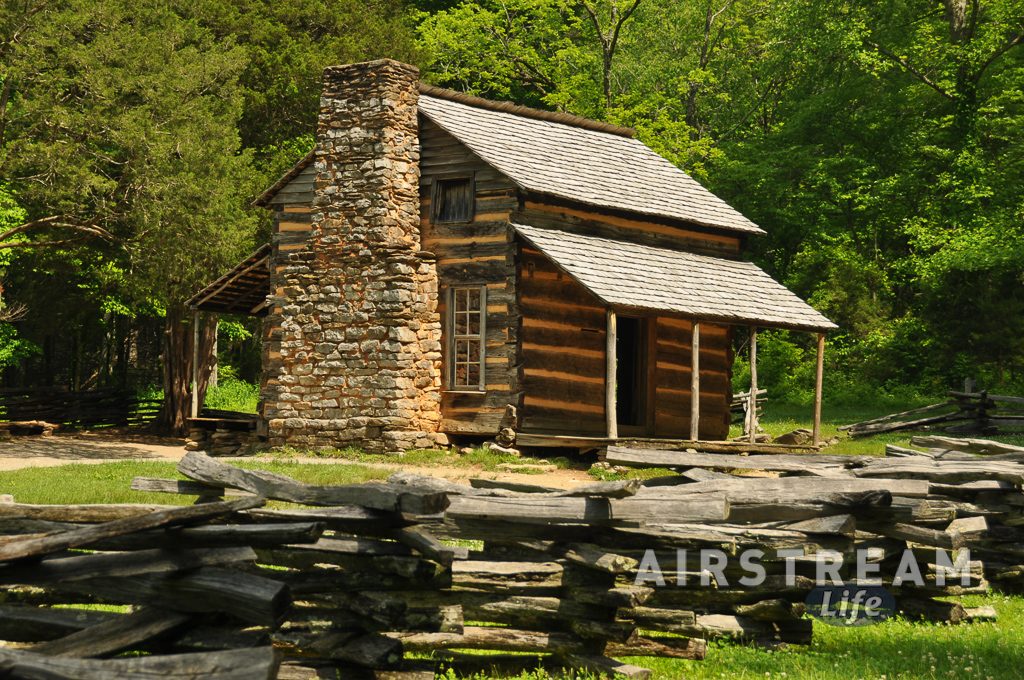 Great Smoky Mountains National Park is another popular one because of its proximity to population centers and ease of access, but don't let that dissuade you. In the Fall it's much less crowded. You can pick how you want to spend your day: exploring historic sites by car or with easy walking, or hiking hundreds of miles of trails that will quickly get you away from civilization.
Like Shenandoah, it's a mountainous region so the weather is highly variable, and the roads are occasionally winding, but it's rare to have conditions that would be unsafe for Airstreams in the fall. The park is so large that you'll never see it all on a single visit, and that makes it a great place to visit year after year.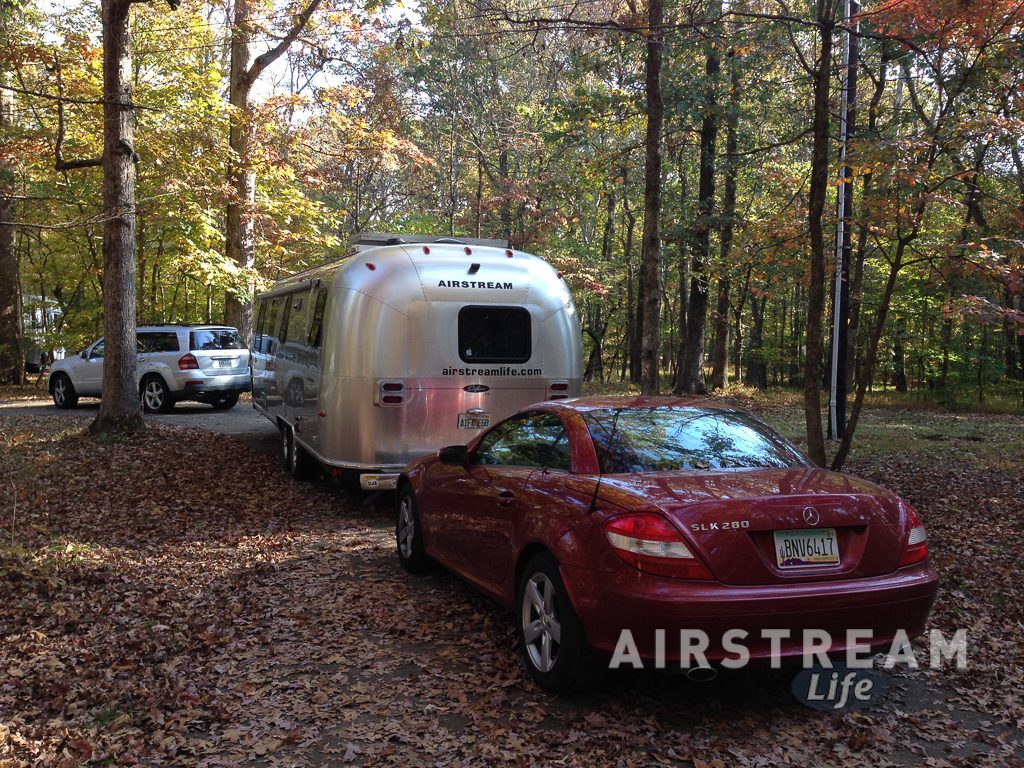 Mammoth Cave National Park in Kentucky is great in Fall for the same reasons as the others (less crowding, great foliage) but with a twist: the caves are always the same comfortable temperature year-round. There are many cave tours to check out, most of which involve easy paved walking trails and lighting, but you can also opt for wilder experiences where you'll need to gear up and slither through tight spots.
If you're a bit claustrophobic, the park offers mountain biking, hiking, kayaking and other options—well worth exploring while your adventurous companion roams the underground world. In any case, the campgrounds and caves are located in forested areas so if you can time your visit for fall foliage season you'll have a spectacular experience.
WESTERN US
Out west, it's not latitude that determines where you can go, it's altitude. High-altitude parks (above 6,000 feet) are generally off limits by late October due to snow and freezing temperatures. But that still leaves plenty of great options.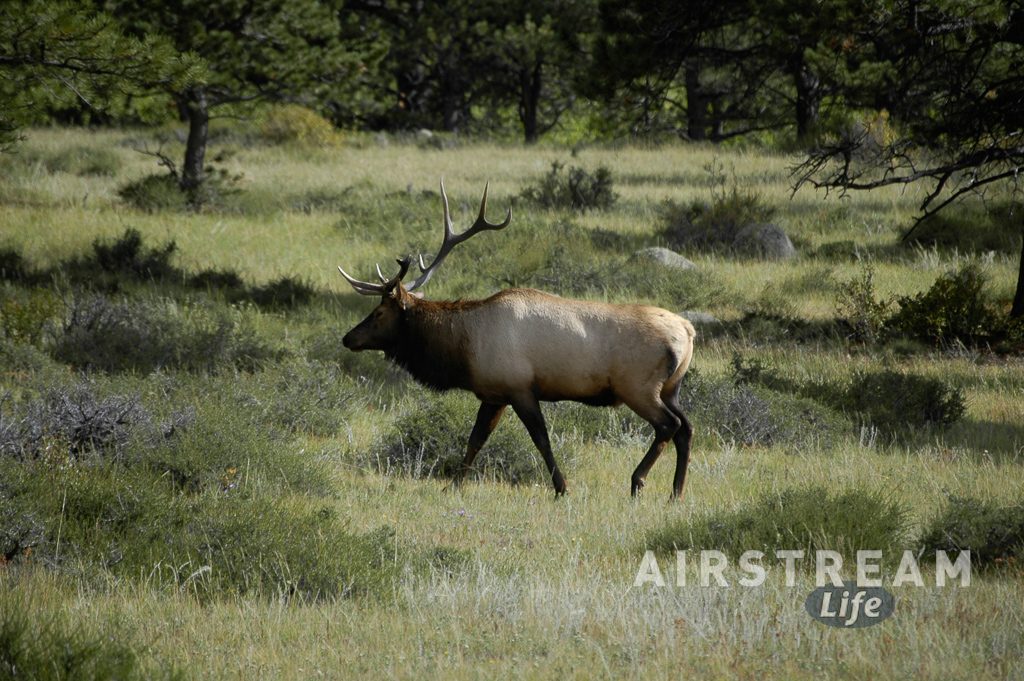 Rocky Mountain National Park in Colorado is spectacular—and chilly—in late Fall. There are four campgrounds in the park that support boondocking RVs but if you want hookups you'll probably end up in a commercial campground in nearby Estes Park. But the minor inconveniences are well worth it in the elk mating season, when the male elk gather their harems and "bugle" and occasionally do head-butting battle with other males.
It's a spectacular wildlife show. Bring a good set of binoculars, a spotting scope, or a long lens for your camera, because you have to observe from a distance. For really great viewing, check out the line of Swarovski optics offered at the Airstream Life Store.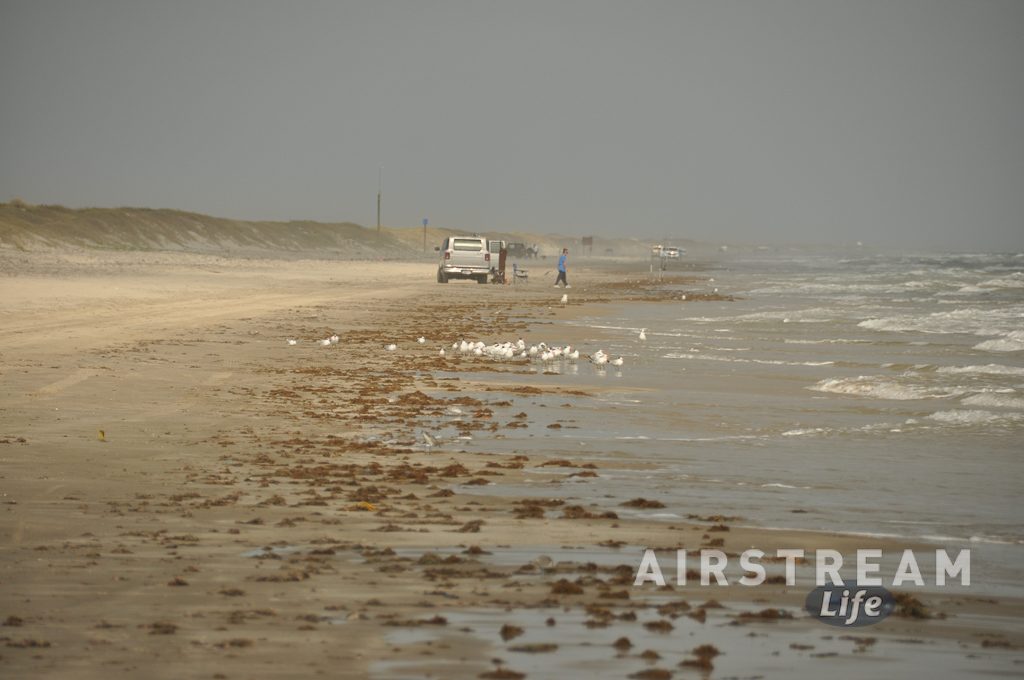 If frosty mornings don't appeal to you, hit the beach! Padre Island National Seashore in Texas is an under-appreciated resource in the national park service, in my opinion. You can tow your Airstream trailer out on the beach and camp anywhere in a 60 mile stretch (assuming you have 4WD). It's nearly-unique opportunity to sleep in your Airstream and hear the waves all night long, and the breezy fall weather makes for ideal conditions (no need for air conditioning). If you have a 2WD drive there are still five miles of drivable beach you can camp on—or you can pick from several no-hookup established campgrounds.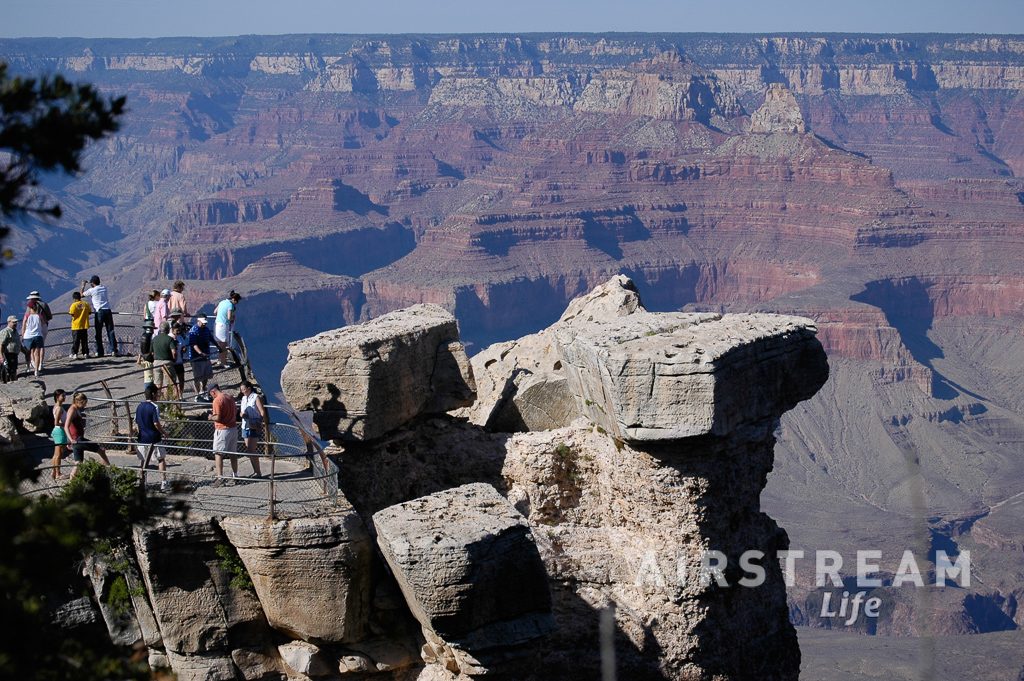 Further west there's always the venerable Grand Canyon National Park in Arizona. In late Fall the north rim is closed due to higher elevation, so aim for the south rim instead. In the summer and early Fall it's crowded, but if you time your visit carefully you can catch that sweet spot between crowds and freezing temperatures.
Personally, this is the only time of year I'll go to the Grand Canyon south rim. Otherwise it's just too crowded for my taste. The Trailer Village campground offers full hookups and there's a shuttle bus that can take you to major sights along the South Rim so you can leave your tow vehicle behind.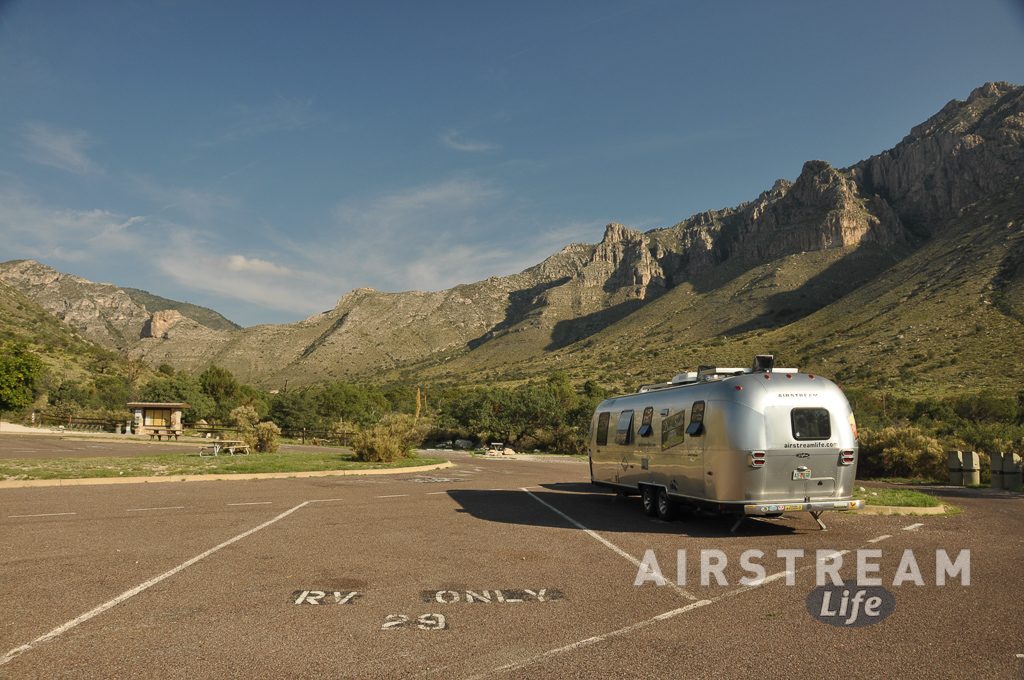 A quieter spot is Guadalupe Mountains National Park in Texas. Primarily it's known as a hiking park, with plenty of great trails, but it also has a hidden benefit: it's only 40 miles from Carlsbad Caverns National Park, so you can get a two-fer. Carlsbad doesn't have any RV camping, and most people end up in the uninspiring White's City RV Park nearby. That's not a terrible option (and it's the only option if you want hookups) but for the intrepid boondocker who prefers great scenery, it's hard to beat the quiet camping available at Guadalupe, surrounded by a bowl of mountains and directly adjacent to hiking trails.
One final recommendation from me: Know Before You Go! Things change rapidly in national parks, and so to get current information on any national park site (including camping options, closures, and weather) visit NPS.gov.